To Find a Mortgage Broker Outside of Normal Business Hours
Contact David Simon Below
Why use a mortgage broker
When shopping for a mortgage, many home buyers enlist the services of a mortgage broker to find them the best terms and rates. Working with an experienced, competent mortgage broker can help you find the right mortgage. Mortgage brokers have regular contact with a wide variety of lenders, some of whom you may not even know about.
A broker also can steer you away from certain lenders with onerous payment terms buried in their mortgage contracts. Some lenders work exclusively with mortgage brokers and rely on them to be the gatekeepers to bring them suitable clients. You may not be able to call some lenders directly to get a retail mortgage. Brokers may also be able to get special rates from lenders due to the volume of business generated that can be lower than you can get on your own.
Let a mortgage broker do the shopping for you.
Learn more about AJM Mortgage Click Here
How much can I purchase? Find out with our FREE Mortgage Calculator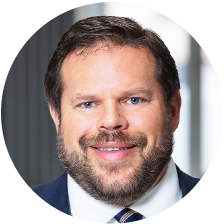 How can I Help?
David Simon
Mortgage Expert
Call or Text: 412-916-3543
[email protected]
NMLS #141277
"I am here to assist you with all of your home mortgage needs"